IT Solution Architect Automation
Updated: 16 Sep 2019
link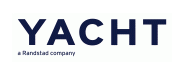 IT & Technology
Veldhoven
Project via Yacht  Introduction Client – the world's leading provider of lithography systems for the semiconductor industry – has prioritized to apply Automation throughout it's IT services landscape. As part of the Masterplan DC program, the DC Automation project has implemented the Automation Center of Excellence (ACoE), an automation pipeline and a set of products to be provisioned using that pipeline Job Mission In this role you are responsible for defining and maintaining the technology ...
Requirements:
Education
Bachelor's/Master degree in IT, Business Management, Computer Science or Electronics
Experience
5+ years of relevant IT experience in designing and deploying enterprise level automation tooling
Engineering and coding skills applied in an agile way.
Proven experience/expert knowledge in the following technologies:
Version Control Systems and Artifact Management such as Bitbucket, Artifactory etc.
Pipeline/orchestration like Rundeck, Ansible, ServiceNow, …
Deployment/maintenance automation like Terraform, Puppet, …
Configuration/Compliance management such as Puppet, Inspec
Image/Update Management technologies such as Packer, SCCM, Red Hat Satellite …
Knowledge of and experience with IT architecture methodologies and processes (e.g. TOGAF) and service management methods and processes (ITIL)
Experience with outsourcing of IT services
Proven track record in road mapping, technical architecture design, solution definition, project management/execution, change/risk management
Work experience from large, international companies and have dealt with or worked for global service providers.
Knowledge and certification of minimal Archimate 2.1 or willing to certify
Personal skills
Passionate about driving new technology solutions (change);
Recognized industry expert with knowledge sharing mentality;
Good communication and presentation skills (selling the solution);
Team player with strong leadership skills;
Strong documentation skills;
Is able to deliver high quality and value-added advices, based on accurate and objective interpretation of needs, of the internal and/or external stakeholders
Able to express ideas effectively in individual and group situations (including non-verbal communication); adjusting language or terminology to the characteristics and needs of the audience, and the ability to listen effectively to others and give constructive feedback to others. 
Good customer focus and customer facing skills.
Able to execute a task in a good manner and with good results with limited supervision.
Address:
Veldhoven