Senior Infrastructure Coordinator
Updated: 16 Sep 2019
link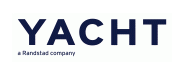 IT & Technology
Eindhoven
Project via, YACHT    The IT division supports information management, infrastructure and key business processes across ASML. The ICT infrastructure, hardware and applications are absolutely mission-critical for almost all ASML's internal and external activities. A sub-department within the IT division is IT O&I (Operations and Infrastucture); this department is responsible for the IT infrastructure services for ASML's organization. This includes generic IT infrastructure services like IAAS, ...
Requirements:
Requested Skills
Bachelor / Master degree in IT or Business-IT Management.
5-10 years of practical IT Infra experience.
Knowledge and understanding of services and processes (ITIL)
Experience in coordinating within complex IT Infrastructure environments
Broad knowledge of IT components and solutions as for instance Networking (Cisco, routers, F5), Linux (RedHat), Unix (Solaris), NetApp storage, databases, identity management systems. (Novell), Middleware (Tibco), security and others
Good knowledge of IT workplace infrastructure: office 365, remote workplace, windows (2012), VMware ESX, Microsoft SQL server/MySQL/oracle, activedirectory, Citrix Xenapp
Experience with supporting IT -systems and their interaction with business processes in manufacturing the area of production-control (SAP, Teamcenter).
Preferably experience in system implementation /change management within production -organizations and/ or eager to learn in this area.
Personal skills
Decisive, Flexible, Ownership, Common sense, Result oriented are the keywords
Strong communication skills, both verbal and written
Have or quickly develop a network in the organization
Eager to stay knowledgeable on technical movements/opportunities within the market
Consultancy skills
Ambitious and with a pro-active, initiating attitude.
Change-management competencies.
Ability to plan and set priorities.
Team worker, good social skills, service and customer-oriented, ability to motivate people
Think practical on the impact of decisions for end-customer / user.
Strong analytical skills
Address:
Eindhoven