Data Scientist
Posted: 02 Aug 2019
link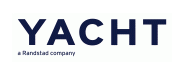 IT & Technology
Diemen
Yacht is a Dutch secondment, recruitment and selection agency. The company was founded on May 19, 2000 as an operating company of Randstad Holding. In addition to the Netherlands, the company is also active in France and Germany. Yacht only focuses on the mediation of highly educated and specialist workers. Yacht mediates in various fields, including HRM, finance, construction & civil engineering, ICT, procurement, legal services, social domain, engineering and life sciences. In addition to s...
Requirements:
Our clients normally ask for the following experience and expertise. If you have some experience and recognize yourself in the competencies, I would like to talk to you to determine together what other possibilities there are within Yacht:

- You have completed your college or university education in the direction of computer science, econometrics,   
  mathematics, computer science, AI, machine learning, or (statistical) data science.
- You are able to engage with senior management
- You have strong storytelling skills
- You have the ability to translate data-driven insights into decisions and actions 
- You have knowledge of one of the visualization tools e.g Flare, D3js, Tableau
- You have at least 3 years' experience in the field of Big Data, Machine Learning, Data Mining or Deep Learning and you can explain clearly to        me and the client what you actually did with it;
- You have demonstrable experience with Python and R.
- You have knowledge and experience with data tools such as SAS, MatLab, Spark, Apache Hadoop;
- And you have experience working in an Agile environment.
Address:
Nederland