Developer - Security Solutions
Updated: 16 Sep 2019
link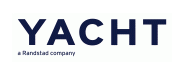 IT & Technology
Amsterdam
ABN AMRO Bank N.V.  We are looking for an IT Security professional, to work in a fun, energetic Agile team. You will develop solutions that enable the Security Operations Centre (SOC) to function effectively. As a developer you will understand exactly what the SOC needs to keep an organisation like ABN AMRO 'secure'. If our digital security is at stake, you will know which measures are needed, what processes are involved and what tools to use. What would you like your next step to be? Pursue ...
Requirements:
We are looking for the following skillset:
SIEM (QRadar) and Log Management (Splunk) tools
Knowledge of the most recent security principles, techniques and protocols. e.g. Mitre Att&ck framework, Kill Chain etc.
Application Threat awareness (OWASP, STRIDE etc.)
Business security risk management (CIA, CRA etc.)
Awareness of security tools (e.g. firewalls, proxy, IDS/IPS, NIDS, endpoint protection, anti-malware, etc.)
Knowledge of database and operating system security
Good understanding of security architecture
Awareness of web-related technologies (web applications, web services, service-oriented architectures)
Awareness of network/web-related protocols
Preference is given to hands-on experience in penetration testing
If you have knowledge in the above areas and you would like to develop your skills further, we look forward to hearing from you.
You feel at home in a technical environment. You have shown in the past that you are able to learn quickly and apply the learned skills immediately. You like to work together with other specialists and you know from experience teamwork sets changes in motion. And that's what you want: getting things done!
Take the initiative, get started and make it happen!
 Do you think you fit in with us? Check your profile:
HBO/Diploma level of working and thinking
Five or more years' relevant work experience
Demonstrable affinity with security aspects / securing IT infrastructure
You have preferably worked in an Agile environment
You have a valid EU working permit.
Address:
Amsterdam