Senior Hardware Engineer
Posted: 28 Jan 2020
link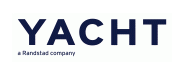 IT & Technology
Zwolle
Yacht is a contractor for highly educated professionals (BSc, MSc, or PhD) who'll work on site and innovate together with our customers to find smart solutions. Being part of the world wide Randstad Group we have an extensive network of clients and professionals. Working as a high tech professional within Yacht means you will work on interesting and challenging long term projects for our clients in the Dutch "Brainport" Eindhoven region, mainly on projects at our clients' Research & Developme...
Requirements:
Required
• Deep knowledge of analog circuits, power circuits, and discrete components
• Deep knowledge of PCB/PCBAs manufacturing process, and design documents and production/testing procedures
• Altium CAD, LTSpice
• Good knowledge of electronic laboratory instruments, and ability to autonomously test/debug PCBAs prototypes
• Good level of understanding of electrical control systems
• Excellent communications skills, also in English
• Ability to speak professionally directly with team members, including mechanical engineers and system architects
• You have no objections to travel and occasionally work some days abroad
• You have a pro-active attitude and high quality mindset towards your assignment.
Desired
• Basic knowledge of embedded programming (C)
• Previous experience with ARM-Cortex microcontrollers
• Knowledge of SVN, Trac
• Previous experience in multyphysics modelling and simulation tools (MatLab/Simulink) is a plus
Qualifications
• Bachelor Engineering or master in Electronics
• Experience with electric motors driving - UM, DC, BLDC
• Experience with Li-Ion batteries management
Experience
• 8 years direct design experience
• Prior consumer or automotive experience. Large production volumes
Address:
Drachten