Junior Accountant
Updated: 12 Aug 2020
link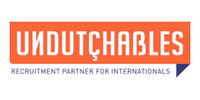 Finance / Accounting
Woerden
You will be involved with the monthly closing process.
You will report to the Finance Manager and be interacting a lot with the other departments.
Main part of the job will be direct assistance in the accounts receivable and project administration area.
Responsibilities:
Financial Administration: Timely availability of complete and accurate data.
Accounts receivable
Control: Contribution to correct and complete data
Documentation: Optimal accessibility of files to users
Reporting: Clear and accurate insight on administrative data
Provision of Information: Contribution to information distribution
Stakeholder Management: you develop and maintain your own internal network to maximize effectiveness.
There will be growing opportunities.
Requirements:
• Bachelor level with specialization in Finance and or Business Administration
• 2-3 years of experience in finance or data related environment
• Experienced with AFAS is a
must.
Candidates who don't have this experience, will not be considered.
• Good understanding of principles of finance, bookkeeping and accounting
• Experienced Excel user, good handling of databases and understanding of business intelligence tools
• Experienced in BI is a plus
• Analytical and structured;
• Strong planning and organization skills while organizational sensitive.
• Diligent, self motivated, flexible, detail oriented, meticulous, you want to bring tasks to completion.
• Entrepreneurial attitude and mindset, open to new ways of working
• Team-oriented, open minded and good interpersonal and communication skills with an energetic approach
• Applicants must live in the Netherlands, close to Woerden/ Utrecht area. Applicants who live abroad, will not be considered.
Salary Benefits:
Start date: ASAP
Salary indication: max. EUR 40 K yearly gross based on full time (40 hours per week), including holiday money 8%. The salary is depending on the work experience and the education.
The first contract will be directly with the company, 12 months.
This is a full time position, 40 hours per week. Our client is open for someone who would like to work less hours, however
minimum
36 hours per week.
About the company:
Our client is an international company with approx. 40 - 50 employees. Our client is an NGO.
The accounting team has 6 employees. It's a very energetic and driven organization.
Address: