Production Operative - English speaker
Updated: 07 Jul 2020
link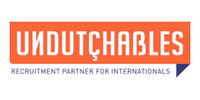 Other
North Brabant
Key tasks
1.
Apply standard work to achieve high level results performance. In your daily task you will work under strict quality standards and health & safety procedures.
2.
Check and maintain machine conditions
,
autonomous maintenance, trouble-shooting.
3.
Actively contribute to improvement activities to achieve better results.
Requirements:
Essential knowledge and competencies
·
Understanding the needs and requirements of the customer.
·
Understands and able to run to standard all machines and processes.
·
Understands and able to use cell metrics, where applicable. Can explain their links to operations/business objectives and how they can be used to drive process improvement.
·
Able to maintain the machines so that they are clean and in excellent working condition.
·
Level 3 NVQ (or equivalent) in Engineering Maintenance is preferred.
·
Trustworthy and reliable (able to work with sensitive information).
Salary Benefits:
For this job it is important that you reside in the Breda area. You will be working in shifts which alternate weekly, the shifts are: 6.15 – 14.45 and 13:30 – 22:00. Therefore, it is important that you don't rely on public transportation.
About the company:
Our client delivers easy to use technologies and services to businesses and governments, authenticating identities and protecting data so they stay safe and enable services in personal devices, connected objects, the cloud and in between. Our client works with sensitive information that is why is very important that you are reliable and trustworthy. For this function previous work experience is not needed!
Address:
Goeseelsstraat 34