Customer Service Representative | Polish
Updated: 01 Mar 2021
link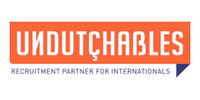 Customer service
Oosterhout
Polish
Do you have a customer service mentality? Do you go the extra mile for your customers, and are you able to speak Polish? Then we have a great opportunity for you!
As a Customer Service representative you will be taking care of the following tasks:
Help out with order entry.
Deal with questions from customers, This can range from providing product information, set up new login details and helping them out with missing invoices.
Handle the administrative tasks
Following up with the Ticketing system.
Requirements:
What are we looking for?
Someone who has already experience within a B2B admin/customer support related role (min 1 year)
You speak next to English Polish on business level. If you speak Dutch or another EU language that would be a big plus.
Since this role will have a lot of customer contact, but you need to be detail oriented as well.
Fullltime (40hours) availability
Able to drive towards my clients HQ, it is hard to reach with public transportation.
My client doesn't accept applicants that still live abroad or far away from the Nijmegen/Arnhem area.
Salary Benefits:
What will you get in return?
You will have a great international team
Loads of possibilities to grow, including training possibilities
Salary starting from 2200,-
1 year contract
About the company:
My client is a growing player in the renewable energy industry. A young and driven company where you will get the opportunity to grow with my client towards a bright future. They are located nearby Nijmegen/Arnhem.
Address: