XL | Utrecht | Fullstack Scala Developer
Updated: 17 Jul 2019
link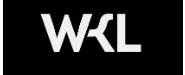 IT & Technology
Hilversum
English
We are looking for a Full Stack SCALA Developer to join a software tech company based in Hilversum, the Netherlands. They make software to help companies release software twice a day instead of twice a year. A truly global company, they are the fastest-growing provider of automation software for DevOps and Continuous Delivery.

Job Responsibilities:

- Architect, design, implement and test product features;
- Work in a team of developers who are just as passionate about technology as you are;
- Get the opportunity to work with the latest technologies – Scala or Java, AngularJS or react Git, Docker, etc.;
- Improve your skills on our bi-weekly knowledge exchange events, monthly tech rallies, and training opportunities.

Requirements:

- Minimum 5+ years of professional experience with Java software development;
- Minimum 2+ years of professional experience with Scala development;
- Experience working with cloud technologies like AWS, GC, Azure, Docker, and Kubernetes;
- Experience working in a SCRUM team
- Proven ability to design and develop complex applications, a self-starter;
- Experience with React, either on the job or on hobby projects;
- Team player who thrives in a high-energy, dynamic environment;
- Results-driven: delivering the best possible product at the right time is what counts;
- Higher vocational or university education, preferably in IT/technical, ability to think analytically;
- Good written and spoken English.

Benefits:
- Competitive salary up to 80k, depending on experience and culture fit
- Travel expenses;
- Training budget;
- Vacation days;
- Mobile phone and laptop.

How does it sound? In case you're thinking to make a change and grow professionally, we would be happy to receive an updated CV and schedule a conversation with you. Apply on the website or send your email to daniela@wklconsultancy.nl.
Work Experience:
6-10 Years
Work Hours:
40 hours per week