Clinical Registry Specialist (Yacht Life Sciences)
Posted: 14 Feb 2020
link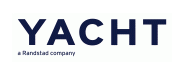 Medical
Diemen
A global biotechnological company that develops, acquires, and commercializes pharmaceutical products and biopharmaceutical therapies.  Yacht Life Sciences has a vacancy for a Clinical Registry Specialist at our client, a global biotechnological company.  As a Clinical Registry Specialist you will be responsible for developing processes and tools to support streamlined International disclosure for assigned countries. You act as a Subject Matter Expert for supporting all of the operational asp...
Requirements:
A Bachelor or Master degree in (Bio)medical Science, Bio-pharmaceutical Science, Life Science & Technology or equivalent is required
A minimum of 4 years of experience in a medium to large scale matrix quality organization (operational quality and/or quality assurance) or equivalent time and experience in a related R&D area (clinical trials, regulatory affairs, data management, data operations and/or statistics) is preferred
Demonstrated competency in accurate work with clinical trial or regulatory data, data management, programming, scripting or data operations
Successful global collaborations and partnerships in a globally diverse environment
Knowledge of procedural and records management requirements in a regulated industry is beneficial.
Prior experience in a regulated medical industry (Pharmaceutical, Medical Devices, Consumer, CRO and/or Biotech) is required
Prior pharmaceutical and quality/compliance related experience is preferred
Knowledge of the pre-clinical and clinical drug development process is beneficial
Excellent knowledge of English is required
Non Technical Skills and Additional Details:           
You must be strong multitasker, used to a complex, non-standard work environment whilst maintaining highest admin record standards for 'reproducibility' of trials. We are open to candidates with the right background (CTA-GTM/Regulatory Submission experience) and skill-set.
Required skills:
 Strong personal leadership with demonstrated competency interfacing with other team members 
 Strong networking and relationship building skills 
 Ability to support an open, inviting and creative environment 
 Ability to embrace generational differences 
Experience working with multidisciplinary and cross functional leaders from IT, R&D, Medical Safety, Regulatory and Quality functions 
 Strong interpersonal skills with demonstrated history of collaboration across multiple functional areas 
 Proactive strategic thinker with strong problem solving skills 
 Strong conflict management/negotiation skills
​Technology experience and skills: 
 Experience with Quality and Compliance systems is preferred  
 Proficient in Microsoft Office applications 
Address:
Leiden