Medior Machine Learning Engineer
Updated: 16 Sep 2019
link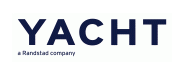 IT & Technology
Diemen
  Randstad aims to provide its Clients and Talents with the most efficient and pleasant journey in their search for talents or positions, respectively. RGN-IT is the IT department of Randstad Groep Nederland. We are responsible for all IT solutions for the group.  The team consists of a data scientist, a data engineer, an analyst and a product owner. They work closely together with the business on a daily basis to have a short feedback loop on developing the next best thing.  We are looking f...
Requirements:
Candidate will at least need to have experience with:
General knowledge required:
software engineering
bonus: A/B testing
cloud platform engineering
CI/CD
DevOps
data engineering
data structures and formats
machine learning
testing (TDD)
scripting languages
Tool experience includes:
analysis tools like Python / Pandas / Spark / Scikit-Learn / Keras
bonus: other cloud platforms
AWS 
ETL orchestration tools like Airflow
containerization tools like Docker
linux, bash scripting and Git
relational and NoSQL databases
Furthermore you need to be fluent in English, both orally and in writing.
Address:
Diemen