Content Marketeer | German C2
Updated: 15 Feb 2021
link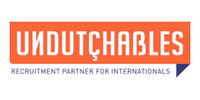 Marketing / PR
Budel
German
It is important to tailor content in such a way that it is appealing to the local market. This will be your responsibility! Some of your tasks are:
-
Creating and translating content so that it fits into the German market
-
Spreading & updating content via social media, newsletters and the website
-
Working closely with the Senior Marketing Executive for the German market to discuss and execute the content strategy for Germany
Requirements:
-
You have a C2 level of German and a C1 level of English
-
Preferably, you also have a good level of Dutch and you are willing to improve this
-
You have around two years of experience is a similar role, internships count too!
-
You have experience with AB testing and marketing techniques such as SEO
-
A completed bachelor's degree preferably in the area of marketing or communication
-
For this vacancy, it is important that you currently reside in the area or you are able to move to the area
Salary Benefits:
You will have the chance to work independently on content for the German market while being coached by the Senior Marketing Executive. The company culture is informal and fast-paced. Being creative and developing yourself is something that is highly valued within the company.
About the company:
Our client is a fast-growing company that offers digital solutions aimed at the field of education. The company continues to grow and now sells their hardware and software solutions across 26 countries. Do you enjoy working with innovative technology and are you passionate about improving education? Then this might just be the place for you.
Address: