Tenure Track position in Fair, accountable and transparent systems
Updated: 15 Jul 2020
link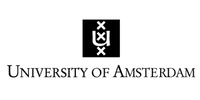 Research / Academic
Amsterdam
Are you interested in creating intelligent systems that serve people and society? Systems that are fair, that can be held accountable, that respect confidential information, and that are transparent and safe for their users?
We are seeking a tenure track assistant professor interested in the development of artificial intelligence that is better able to understand human values, cater for human needs, and interact with people and society.
You will be joining a growing and vibrant team of colleagues within the Informatics Institute of the University of Amsterdam who are tackling problems related to the development of data-driven AI technology that respects the people and societies that it interacts with. One of our new initiatives in this space is the Civic AI Lab (CAIL) in which we collaborate with the City of Amsterdam. We are situated within Amsterdam's larger artificial intelligence and data science ecosystem (e.g. Innovation Center for Artificial Intelligence (ICAI), Amsterdam Data Science (ADS)) and value socially relevant, practice-informed and interdisciplinary research and outreach.
We strongly encourage applications coming from a unique perspective. Tell us how your background fits with the focus of this position, even if your profile is slightly different from the profile / requirements written below.
What are you going to do?
You are expected to:
contribute to the development of the research lab through innovative research;
contribute to the IvI's education program; the program includes bachelor's and masters' programs in information science, data science and artificial intelligence; teaching is approximately 30% of the position's total time;
acquire funding from sources such as the national funding agency NWO, EU funding via H2020 and industry;
contribute to outreach, both in terms of engaging with the media as well as applying the state of the art research tools to applications in society are valued. UvA spinoffs that bring technology to industry and society are highly encouraged.
Requirements:
A PhD degree in Artificial Intelligence, Computer Science or closely related field;
a background in artificial intelligence;
interest in (but not limited to): machine learning, data-driven solutions, algorithm development, hybrid environments in which people and AI systems interact;
a strong publication record as demonstrated by international peer reviewed publications;
experience building AI systems or developing AI algorithms that address societal challenges;
experience in applying for research funding;
a track record and affinity for teaching and supervision (at the undergraduate and graduate levels), preferably with a certificate of academic teaching quality (e.g. Dutch BKO).​
International research experience is preferred as is a highly collaborative and enthusiastic approach.
Salary Benefits:
Our offer
We offer a temporary employment contract for 38 hours per week with a tenure track agreement for the duration of five years (which is part of a six-year temporary contract). You will be offered a permanent position after a positive assessment and evaluation.
The starting salary will be in accordance with university regulations for academic personnel, and depending on experience and qualifications. It will range from a minimum of €3,746 gross per month up to a maximum of €5,826 gross per month (salary scale 11-12) based on full-time employment. This is exclusive 8% holiday allowance and 8.3% end-of-year bonus. A favourable tax agreement, the '30% ruling', may apply to non-Dutch applicants. The Collective Labour Agreement of Dutch Universities is applicable.
Are you curious about our extensive package of secondary employment benefits like our excellent opportunities for study and development? Take a look here.
Work Hours:
38 hours per week
Address:
Science Park 904