Assistant professor in Molecular Microbial Physiology (Tenure Track position)
Updated: 10 Jul 2020
link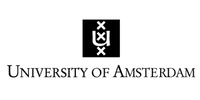 Research / Academic
Amsterdam
Are you fascinated by the world of microorganisms? Do you want to know how a microbial cell works? Do you want to unravel why some make us ill but many are absolutely essential for a healthy life? Are you interested in the molecular interactions in microbial consortia and between microbes and their hosts? We are seeking an assistant professor who will be instrumental in driving the experimental molecular microbial physiology in the context of the Microbiology Theme of SILS. Organizationally you will be embedded in the Molecular Biology and Microbial Food Safety group who focuses on antibiotic resistance, spore formers, microbial consortia and the role of the microbiome in health and disease.
What are you going to do?
You are expected:
to be active in the fundamental and/or applied research of our Microbiology Theme of the Swammerdam Institute for Life Sciences, publishing in high level international journals, presenting at leading conferences and supervising PhD students;
to be active in teaching in the Bsc and Msc programmes of the group, including supervision of bachelor and master students, primarily in a Biology, Biomedical and Psychobiology (Life Sciences) setting at the Science Faculty and with biomedical partner institutes at Amsterdam UMC, Sanquin and the Netherlands Cancer Institute (NKI);
to be active in the attraction of external funding;
to be open to collaborations with other institutes and/or companies by contributing microbiological expertise to (joint) research projects.
We will base our selection on your scientific track record and on your vision for future research, as well as on your teaching achievement, qualifications, and vision for future teaching. We purposely left the area description for the position relatively generic as we seek original, inspiring researchers who can push forward their own views and project ideas in the context of a highly competitive academic research environment.
Requirements:
You have:
a PhD in Microbiology or a closely related discipline;
a strong scientific expertise in a relevant area of Microbiology, reflected among others by publications in highly respectable international journals;
a demonstrated dedication to teaching at the undergraduate and graduate levels;
enthusiasm about and the willingness to be active in the attraction of external funding;
the willingness to contribute to valorization efforts and to foster collaborations with other academic institutes and industry;
the capacity to develop independent programmes of funded research;
fluency in English, both written and spoken.
Within the Faculty of Science, newly appointed Assistant professors follow a didactic training trajectory, which should lead up to completion of a certificate qualifying yourself for academic teaching (basiskwalificatie onderwijs, BKO) within two years.
SILS expects its staff to acquire sufficient fluency in the Dutch language within three years of the employment contract.
Salary Benefits:
Our offer
The vacancy is for a permanent position. Initially the contract will be on a temporary basis for a period of six years for 38 hours a week with at the most three assessment conversations during this period. During this period you should show your competence in science and teaching/education.
The position will become permanent after five years in a higher position if you are successful. Criteria that have to be met include success in research, funds acquisition and education. Details of the criteria will be mutually agreed upon before the contract in a so called Tenure Track agreement.
We invite specifically candidates with a number of years postdoc experience and personal grants to apply.
Preferably the contract starts somewhere between October 2020 and January 2021.
The salary, depending on relevant work experience before the beginning of the employment contract, will be between €3,746 to €5,826 (scale 11 or 12) gross per month, based on a full-time contract (38 hours a week). These amounts are exclusive 8 % holiday allowance and 8.3% end-of-year bonus. A favourable tax agreement, the '30% ruling', may apply to non-Dutch applicants. The Collective Labour Agreement of Dutch Universities is applicable.
Are you curious about our extensive package of secondary employment benefits like our excellent opportunities for study and development? Take a look here.
Work Hours:
38 hours per week
Address:
Science Park 904