NL Compliance Officer
Updated: 28 Jan 2021
link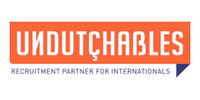 Legal
Amsterdam
Dutch
Please note that this is a 100% remote position (work from home, possible to go to the office). However, it means that there is no travel allowance given in this position.
It reports directly into the Group MLRO (based in London) and does not have a definitive tasks list, however some of the main responsibilities will be:
● Responsible for the Currencycloud B.V. AML framework
● Maintain our local AML policies and procedures and liaise with the MLRO/Head of Compliance Operations in the UK to make sure local policies align with the Group policy framework
● Lead the relationship with De Nederlandsche Bank (DNB) and other European regulators
● Ensure that the company remains up to date with all relevant regulatory developments in the EU
● Responsible for all day to day compliance activities within Currencycloud B.V. (escalations and approvals for client onboarding and transaction monitoring) supported by the Group compliance operations function
● Determine whether suspicious activity reports have substance and require disclosure to the relevant authorities
● Prepare monthly AML management information for Currencycloud B.V. and report back to the Group MLRO with conclusions and recommendations
● Work closely with sales and other stakeholders in the business to advise on new EU clients or business opportunities
● Support the Group MLRO on various projects including delivery of compliance training, preparation of the annual risk assessment and updating the Group AML policy framework.
Requirements:
Skills and Experience
● Hands on and independent
● Have an interest in the payments, financial services, technology or FX industry
● Excellent communication skills both written and verbal
● Excellent team working skills, ability to manage own workload and tenacious attention to detail
● Masters in Law degree (or equivalent)
● Understanding of AML legislation within financial services
If you think your skills and experience match what I am looking for and you'd like to join a Fintech industry unicorn, please get in touch with me!
Salary Benefits:
My client offers a direct contract for a permanent period of time.
They are hiring ASAP.
You will have a great salary package with 25 holiday days (1 day off on your birthday, and a day off each month).
No travel reimbursement as this is a remote position.
About the company:
My client is a FinTech company and was established in 2012 in London, UK. Nowadays they have 4 office worldwide: New York, Cardiff, London and Amsterdam. They started their business in the Netherlands in 2018 and since then they are growing rapidly. Their mission is to spread the business of their
international payments revolution.
Address: