IT Account Manager - German market
Updated: 03 Aug 2020
link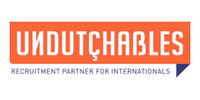 Sales
Amersfoort
What you'll be doing?
Do you have international IT hardware sales experience, and do you see a challenge in acquiring new customers for our client?
Our client is looking for an enthusiastic and driven account manager who can take the responsibility to serve and grow his/her own market. In this role, you will have a lot of freedom to do your business. Of course, they will be your sparring partner and coach. We need an ambitious team member who will help growing our client's success.
Requirements:
Who you are:
You are a performance-driven and proactive individual;
You have experience selling IT hardware (required)
You have a C2 level in German and you are fluent in English;
If you speak Dutch that would be an advantage
You have work experience in a B2B environment;
You take initiative and you have a good sense of humor.
Salary Benefits:
What's in it for you?
A good salary, ranging between 2.300 and 3.200 Euros based on 40h/week, depending on previous work experience;
The opportunity to work from home 1-2 days a week (at your choice);
To do some travelling;
A good bonus scheme;
Working at a growing company with enormous growth potential to senior sales / management;
A nice pension scheme;
Friendly colleagues and team buildings such as an annual (skiing) trips
About the company:
Our client is a global service & hardware provider. Offering customized hardware and service solutions that enable customers to reduce costs and minimize risk in all stages of their IT lifecycle. While being independent, they work closely together with international hardware vendors, distributors, datacenters and end-users.
Address:
Fortranweg 8