Aftersales Administrative Assistant with business level German
Updated: 10 Aug 2020
link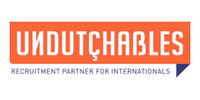 Customer service
Duizel
As an Aftersales Administrative Assistant
you will be responsible for handling claims and complaints as well preparing credit notes. You will be a key contact person for clients and internal stakeholders to professionally resolve questions and problems that may arise.
What will you do every day as an Aftersales Administrative Assistant:
-
Maintaining contact with clients and the sales/inside sales colleagues in regards to complaint resolution.
-
Communicating with the technical colleagues within the Aftersales team to assess complaints and discuss possible solutions
-
Re-invoicing articles that have been delivered damaged
-
The preparation of after-sales receipts for sending parts
-
Checking delivery notes for defects, incorrect deliveries, etc. and then crediting and re-ordering if necessary
-
Calculating return receipts for crediting the returned items
Requirements:
-
2-3 years of experience in an administrative (or similar) position
-
MBO+ level of education or equivalent experience
-
German and English proficiency at a business level
-
You are proactive, deal well with stress, and have strong communication skills
-
You are service and client oriented and trustworthy.
Salary Benefits:
We offer a competitive salary and nice package, as well as a dynamic and international working environment within a professional global company where growth is encouraged.
About the company:
Our client is an internationally operating furniture manufacturer with three strong furniture concepts in Europe and its own line of home decor items.
Address:
Donk 5