(Senior) Mechanical Designer
Posted: 16 Aug 2019
link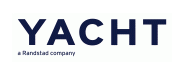 IT & Technology
Diemen
About Yacht Yacht is the premier intermediary that brings together highly-trained professionals and renowned clients. As part of Randstad Group, the international recruitment organisation, we know the market and the world. As an expat, you'll notice this as soon as you come into contact with companies in the Netherlands via Yacht. We know better than anyone how to get you started quickly in a job in the Netherlands that suits you perfectly. And we don't just consider your next step. At Yacht,...
Requirements:
You should have:
·         A bachelor's in Mechanical Engineering, and preferably also a master's.
·         At least 3 years' relevant work experience within an organisation in the field of developing/engineering complex (metal) machine structures and systems.
·         Preferably some knowledge in the field of machine guidelines and specifications.
·         Knowledge of 3D CAD modelling (preferably UG/NX).
·         Experience with FEM and analysis tools such as NX structure, ANSYS, MATLAB, Mathcard.
·         A good command of the English language.
Address:
Veldhoven