Full Professor in Strategy and Digital Transformation (1.0 FTE)
Updated: 27 Jan 2021
link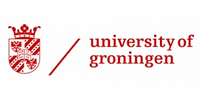 Research / Academic
Groningen
The position description reads as follows: Strategy and Digital Transformation. The chair (Professor) will take a leading role in strengthening the research of the Innovation & Organisation Research Programme. The new professor is an outstanding researcher with a track record of top publications and PhD supervisions on topics related to strategy and digital transformation. As a scholar of great promise, the chair is expected to develop the field of strategy and digital transformation within FEB and SOM and to build an academic group that will develop high quality and impactful research. The chair is expected to supervise PhD students and to apply for external funding for new positions. The new professor is also supposed to acquire other external research grants to consolidate her/his chair. As to education, the new professor is a qualified teacher in the field of strategy, innovation and digital transformation. She/he will provide education and demonstrate leadership and commitment to the development of the bachelor and (research) master programmes in Business Administration. The chair is responsible for the development of FEB's initiatives aimed at strengthening multi-disciplinary strategy and digital transformation research (e.g. Groningen Digital Business Center, FEB Theme on Digital and AI research) and education on digital business (Focus Area on Digital Business, curriculum development for bachelor, master and executive master programmes).
Requirements:
We encourage candidates who fulfill the following conditions to apply:
● hold a PhD degree in fields connected to Strategy and Digital Transformation
● have a track record of outstanding academic research and is an internationally scholar in the field of Strategy and Digital Transformation
● have excellent teaching abilities and experience in curriculum development
● be a collegial staff member with good communication skills
● be able to develop research and teaching activities which connect the field of Strategy and Digital Transformation to broader topics in the field of Innovation Management and Strategy
● have the ability to connect academic activities to practical challenges faced by organisations in the field of Strategy and Digital Transformation
● have a proven ability to acquire external funding
● be part of a wide, relevant national and international network.
Salary Benefits:
We offer you in accordance with the Collective Labour Agreement for Dutch Universities:
- a salary depending on qualifications and work experience starting from € 5,749 to a maximum of € 8,371 (salary scale H2) gross salary per month for a full-time position
- 8% holiday allowance, 8.3% year-end bonus and participation in a pension scheme for employees. Favourable tax treatment may apply to Non-Dutch applicants.
We provide a career advisory service for partners of new staff who move to Groningen.
Work Hours:
38 hours per week
Address:
Broerstraat 5