Customer Care Representative French C2
Updated: 18 Sep 2020
link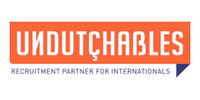 Customer service
Tilburg
French
As a Customer Care Representative you will have responsibility, together with your team, for the telephone communication with clients related to orders, questions, and service. You will input orders, and other communication with clients, into the system and follow-up to make sure that all clients receive great service.
It is important to be precise, organized, and motivated in your work. You will be working in an international environment so will need to be able to communicate with clients from multiple countries and cultures. If you are an enterprising, innovative, client and result oriented, passionate, and dynamic person who goes to work with a smile then this could be a great match for you!
What will you be doing?
·
Speak with clients and colleagues to arrange orders and to answer questions and complaints
·
Input orders from clients and are responsible for following up to make sure that orders are handled on time and correctly
·
Provide great service to clients and making sure that their questions and complaints are addressed correctly
·
Record client interactions in the SAP system
·
Send invoices and credit notes
·
Provide support to Assistant Sales Managers
Requirements:
·
MBO+ level of working and thinking
·
C2 level of French
·
C1+ level of English
·
A good level of Dutch is preferred
·
Good knowledge of MS Office (excel, outlook)
·
Excellent communication skills
·
Knowledge of and experience with SAP is a plus
·
We are looking for colleagues to strengthen our team who are real "go-getters" and who take ownership
Salary Benefits:
We offer a great package with a competitive salary and nice benefits, plus a fantastic atmosphere within a fun and international team. There is a training program arranged for all new workers so that you can start your job with confidence. There are several extra benefits and events that are arranged for employees throughout the year as well. Plus, you will get to work in a "green" company that is taking great strides to produce in environmentally friendly ways.
About the company:
In our daily life we are continually moving further away from nature. Our client wants to do something about it. They work hard to inspire people to bring more green into their daily lives by creating beautiful and lasting flower pots and smart solutions that bring happiness to both people and nature.
Are you a social person who cares about providing good service and wants to work in a great team? Are you interested in "going green" or interior design? You could be the Customer Care Representative to help them accomplish this goal by providing great support to customers throughout the Benelux!
Address: