Temporary Call Agent French
Updated: 18 Sep 2020
link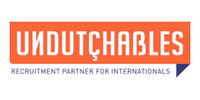 Other
Roggel
French
In this role, you will perform market research for which you will be calling agricultural companies. As a strong communicator, you ask the right questions and you also make sure to document the required information into the system.
Salary Benefits:
You will be calling for a maximum of 6 hours per day and our client uses shifts, this will allow you to have enough free time during your day. Working part-time is also possible. Feel free to reach out for more details!
About the company:
Our client is a specialist in agricultural data, direct marketing and market research. Having been active for over 25 years, they possess a solid database of contacts which they use to perform their projects in the best possible way. They currently need a French speaking candidate to help them out with a temporary project for the French market. Do you have a business level of French and are you available right away? Then don't hesitate to reach out!
Address: