DevOps Engineer
Updated: 16 Sep 2019
link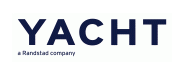 IT & Technology
The Hague
Opdracht is bij TNO.  For several research & prototyping projects in the Smart Industry domain TNO is looking for an experienced software engineer. Someone who's not afraid to learn new things and use different languages and existing open source platforms to create innovative software for industrial prototypes. These prototypes will function across multiple abstraction layers, going from factory machines, to data aggregators, to databases, to analytics, to dashboards using both on premise sol...
Requirements:
Some level of expertise with:
Python, Java, Bash, C++
Docker/Kubernetes
Azure/AWS/GCE
JUnit
MongoDB, SQL
ROS
OpenAPI
Ansible, Git, Jenkins
TNO expects the programmer to be able to explain his work, be creative in prototyping sessions, self-sufficient when working on the project, able to call in help when running into trouble and able to think about the generic solution for a wider range of potential customers.
Address:
Den Haag