Data Engineer (preferably with knowledge of Python)
Posted: 03 Aug 2019
link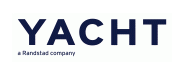 IT & Technology
Diemen
A client of Yacht Our client continues to expand its focus on data for a growing number of customers and its internal operations. To keep up with growing demand, they are looking for a Data Engineer. Our client keeps their customers moving forward by designing, building and running their data landscapes. These landscapes are often developed in public cloud environments, but there is diversity in implementation: no customer is the same. They have data lake environments on their own MCC (Missio...
Requirements:
Your new employer believes in craftsmanship and we believe that building and maintaining complex application ecosystems can be done by putting experts in the lead. We're looking for a Data Engineer with the following experience:
Developing and maintaining data pipelines.

Comfortable with DevOps-driven teams.
Configuring and managing tools like Spark, Glue, Kinesis, S3, Lambda, Kafka, Redshift, Athena, EventHub, etc.

Supporting tooling such as Gitlab (CI/CD), Ansible (Automation), Terraform (Infra)

Affinity with scripting languages, preferably Python.

Ability to self-organize; you are in control of your destination, there is no management.

Capable of communicating proficiently with a customer that has various levels of expertise.
If you are a strong team player who recognizes their selves in the above, likes to take ownership, can work independently as part of a team, and can challenge us on our decisions: we'd like to hear from you.
Address:
Schiphol-Rijk