XL | Utrecht | Senior FullStack Developer | Enterprise Software
Updated: 07 Oct 2019
link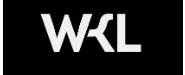 IT & Technology
Utrecht
English
We are looking for a Senior FullStack Developer to join our client, an international software tech company based in Utrecht, the Netherlands. They make software to help companies release software twice a day instead of twice a year. A truly global company, they are the fastest-growing provider of automation software for DevOps and Continuous Delivery.

Responsibilities
Collaborate with product management to plan development sprints
Work with all stakeholders on feature delivery, including prototyping, design, coding, testing, code reviews, integration.
Build integrations with 3rd party products for our core release and deployment
Work with the latest technologies – Scala or Java, AngularJS or React, Git, Docker, Kubernetes, and more
Architect, design, implement, and test product features
Work with a team of developers who are just as passionate about technology as you are
Participate in team and company meetings
Requirements:
+10 years of professional experience in Software development;
Strong working experience with Scala and/or Java8, minimum 5 years;
Good experience working with React;
Background in CI/CD automation; Jenkins a plus.
Experience with Git, Maven, and Nexus
Infrastructure automation and testing via shell scripting and tools such as Chef, Puppet or Ansible.
Experience with container (Docker/Kubernetes/OpenShift) technology and microservices
Experience working with cloud technologies like AWS, Google Cloud, Azure, Docker and Kubernetes;
Familiarity with Red Hat WildFly, Apache HTTP Server
Understanding of agile and other development processes and methodologies.
Strong verbal and written communication skills with the ability to communicate complex ideas, designs, and issues
Ability to work in a fast-paced, team-oriented environment
Ability and willingness to take ownership of projects, and help drive them to effective implementation
Bachelors' or Masters' degree, preferably in IT/technical
Good written and spoken English
Salary Benefits:
A great working environment with a professional and international team;
Competitive salary up to 95k euro/year gross based on experience;
Relocation package plus other benefits when needed;
30% tax rule;
Training budget up to 3500 euro/year;
Newest laptops and phones;
5 extra training days above the 25 holidays;
Free lunch;
Bi-weekly knowledge exchange events, monthly tech rallies and training opportunities.
Work Experience:
6-10 Years
Work Hours:
40 hours per week
About the company:
Our client is making software to help companies release software twice a day instead of twice a year. A truly global company, they are the fastest-growing provider of automation software for DevOps and Continuous Delivery.
How does it sound?
If this sounds like a match made in Heaven, wait no more and apply now or send your CV to daniela@wklconsultancy.nl and you will be contacted shortly to schedule a call!