HT | Senior Project Manager | Utrecht | IT consultancy
Updated: 11 Sep 2019
link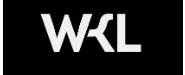 IT & Technology
Utrecht
Dutch
Our client, an IT Service Provider based in the Netherlands 🇳🇱, with a team of over 50 IT Consultants👩🏻‍💻👨🏻‍💻 is looking for a Senior Project Manager to join them in Utrecht.

Their vision and values are married into a mission of success for their clients, with whom they are looking to invest in sustainable relationships based on quality, reliability and experience.
Let's discuss more about it, send your CV 💥to denisa@wklconsultancy.nl
🌟Your responsibilities consist of:
Direction, coordination, implementation, executive, control and completion of the project, while remaining aligned with strategy, commitments and goals of the organization;
Plan and implement projects;
Help define project scope, goals and deliverables;
Define tasks and required resources;
Collect and manage project team;
Manage budget;
Allocate project resources;
Create a schedule and project timeline;
Track deliverables;
Support and direct team;
Lead quality assurance;
Monitor and report on project progress;
Present to stakeholders reports on progress as well as problems and solutions;
Implement and manage change when necessary to meet project outputs;
Evaluate and assess the result of the project.
Requirements:
🌟
5+ years of project management experience in the utility/telecom industry;
Native or fluent Dutch speaker 🇳🇱
Desire to work in consultancy projects across the Randstad area;
Experience with IT software projects;
Must be available to travel;
Consultancy experience, customer-focused mindset;
Prince 2, IBMA B, ITIL certificates required;
Thrives in a collaborative environment;
Good communications skills, with customers, team and stakeholders;
Detail-oriented, business & strategy experience;
IoT, blockchain experience would be preferable.
Salary Benefits:
🌟
Start-up Mentality and flat hierarchy;
Salary up to 90k based on experience;
Company car;
100% healthcare insurance.
Work Experience:
3-5 Years
Work Hours:
40 hours per week
About the company:
Our client, an IT Service Provider based in the Netherlands 🇳🇱, with a team of over 50 IT Consultants. They invest in sustainable relationships and stand for openness, honesty, equality and reasonableness with their consultants and their customers.