HT | Fullstack developer | Utrecht | IT consultancy
Updated: 11 Sep 2019
link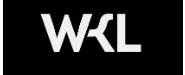 IT & Technology
Utrecht
I keep saying it, but this time I'm actually looking for a unicorn. 🦄

Our client, an IT Service Provider based in the Netherlands, with a team of over 50 IT Consultants, is looking for a Fullstack Developer to join them in Utrecht.💌 Their vision and values are married into a mission of success for their clients, with whom they are looking to invest in sustainable relationships based on quality, reliability and experience.

🎀Responsibilities:
- You are responsible for the development of high-quality applications such as customer portals, workflow and operational applications.
- You oversee the entire software stack on which the software is being developed, FE & BE.
- You are able to translate user stories into working products in accordance with the Definition of Done.
- Preferably you also have knowledge of the traditional waterfall approach and the preparation of a technical design based on a functional design.
Requirements:
🎀Requirements:
- You have at least 3, 4 years of relevant experience.
- Must be a Dutch speaker.
- Experience with functional programming (Frontend and React).💾
- Desire to work in consultancy projects across the Randstad area.
- Agile; Experience in working with and within scrum teams.
- You are certified or have experience with:
💾 Minimum of 3 years exp with at least two of the following: PHP / Java / J2EE / Spring or C # / .NET or C ++
💾 HTML5, CSS, XML, jQuery, Javascript / Angular JS
💾 SOAP, REST, WCF
💾 Oracle or MSSQL or MySQL, PostgresQL
💾 Version management such as GIT, TFS
Salary Benefits:
What we offer:
- Start-up Mentality and flat hierarchy.
- 💰A Salary between 40K and 60K EUR/year gross according to experience.
- 💓Healthcare package.
- 🚗Company car.🛸

About the company:
I'm sure you're the 🦄 I'm looking for this exact new challenge, so I'll be waiting at diana@wklconsultancy.nl for your CV, with your new opportunity and cookies. 🍩