Temporary Connect Center Representative | French
Updated: 19 Jan 2021
link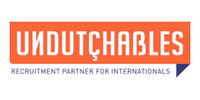 Customer service
Rotterdam
Dutch, English, French
The company is looking for a French-English-Dutch speaker to provide service to the French market.
As a Connect Center employee, you are responsible for the incoming and outgoing telephone conversations with individuals and companies with arrears.
You will be handling calls regarding:
Dept

Payment arrangements/solutions
You administrate the calls in our system and follow up with your customers. You will be in charge of the whole cycle of payment, and you will create a good relationship with your custom
Requirements:
MBO working and thinking level;
Experience within a customer service related job;
Communicative skills and result-oriented;
You are not afraid to handle difficult conversations
Ecellent command of French and English, Dutch is a big plus!
Experience with MS office
Salary Benefits:
You will have a job with flexible working hours (you are also available in the evening and on Saturday)
Next to this you will be joining a fun and ambitious team, with a pleasant working atmosphere.
The company is looking for someone who is available for at least 24 hours/ 32 hours a week, but ideally 40 hours per week temporarily until April 2021.
The salary indication is €2080,- gross per month based on full time (40 hours).
About the company:
The core goal of the business is to collect dept and create a strong relationship with the customers. Do you love to speak to customers on the phone, and you can handle a tough conversation? Then this might be your new job!
Address: