EZ | Vienna | Senior .net Developer | International IT consultancy
Updated: 17 Jun 2019
link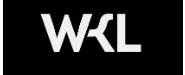 IT & Technology
English
VIENNA calling, Always wanted to work where Mozart was born? Or where the Wiener schnitzel is made popular?

Reasons Why You Should Live in Vienna at Some Point in Your Life
https://theculturetrip.com/europe/austria/articles/reasons-why-you-should-live-in-vienna-at-some-point-in-your-life/

So you're a full-stack .Net developer with 4-8 years of working experience, you are comfortable with SQL and you love to test your code to be sure that it's the best possible. Got it right so far? Well, you don't have to look anymore, I have an incredible IT Consultancy based in Vienna. And the best thing of all you will be working in Vienna
Let's make you their next Full-stack .NET Developer for their office in Vienna!
Requirements:
Your responsibilities

• Architecture decisions when building new services
• Design of complex concepts and the monitoring of their implementation according to requirements (functional and non-functional) and state-of-the-art technology
• Aligning concepts with the team and the Product Owner
• A solid understanding of testing practices and experience in implementing automated testing
• Automation of quality measures: Developer test, integration test, system test, static code analysis
What you should bring to the team

• 2-4 years Experience working with Windows Communication Foundation (WCF)
• 2-4 years Experience working with Windows Presentation Foundation (WPF)
• 2-4 years Experience working with SQL Server (Stored procedures)
Should Have:
• Windows Workflow Foundation (WF)
• 3rd party UI component experience (preferably Infragistics)
• SQL Server Integration Services (SSIS)

- we know the list is long, you don't need everything to apply -
Salary Benefits:
__________________________________________________
Must have a valid EU citizenship or work without limitations in VIENNA
Salary is up to 60k/annum depending on cultural fit & skills
If needed, a relocation package will be offered by the client
Work Experience:
3-5 Years
Work Hours:
40 hours per week
About the company:
About the client
An International consultancy company with offices in 4 countries. They have been active for over 18 years in the industry having currently a team with over 700 employees. They are committed to customer success by providing innovative digital solutions in the spirit of true partnership.
They are thrilled to meet new astonishing developers like you, so don't hesitate, send us your CV, now!|
Looking forward to talking to you at timothy@wklconsultancy.nl!